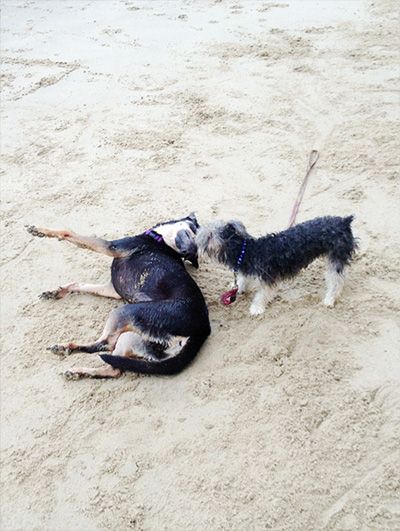 My Best Photo of the Week (MBPOTW) Challenge – week 3

I have inadvertently left this one out in the beach photo series but this, THIS is the one definitive picture we can point to and say proudly:
Our dog is and can be friendly with other female dogs.
Our dog does not bully puppies but plays well with them.
This is the turning point for us where we realised our dog loves to have the freedom to run around at the beach and as long as we keep a close watch on her, we can let her do so. Of course, off-leash and recall training needs to be stepped up for us to do this on a regular basis.
---
Challenge photos for Week 2 can be found here.

This challenge celebrates your best picture of the week. It may be a picture which you feel is technically good. It may be an average picture but dear to you perhaps because it shows a significant milestone for you. Whatever it is, it is a picture that you feel is the best photo you have for the week and which you would love to share again. Join us!