Qingming or the tomb-sweeping day came earlier this month and it has been a wet month ever since.
During Qingming people make their way to cemeteries or crematoriums to remember the dearly-departed, ancestors, relatives, loved ones. Our older relatives still uphold the tradition of burning various paper with gold imprint, which is believed to deliver hell money to the ghosts of relatives to use in the afterlife.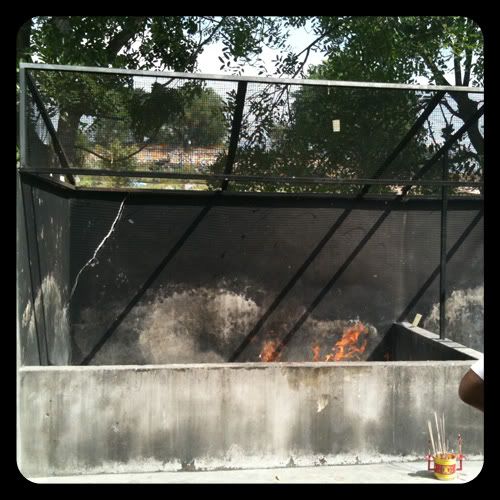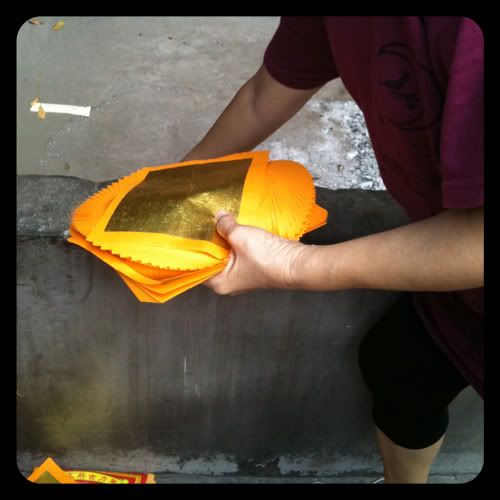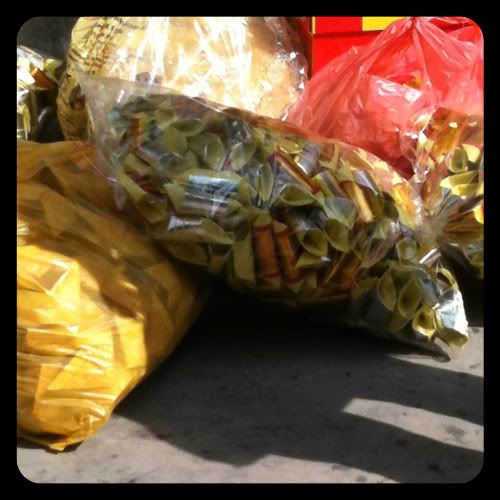 Besides paper money, there are also other things that one could buy and burn for their dead relatives in hell. Products made from paper – cars, houses and servants. A joke Mr P read on Facebook – an enterprising salesman of these products, after selling a mobile smartphone, then continues to try to sell to the customer a sim card for the paper mobile phone and then bluetooth, even if bluetooth comes with the mobile phone in the real world!
We probably would not continue with the practice of burning paper without the persistence of our older relatives. But as a cultural practice, Qingming is one of those events that brings the extended family together not only to remember beloved grandparents, etc who have passed on, but also to spend time with one another as a family.
Now it is late April, and it is yet another thundering, rainy day. We were barely downstairs but 5min for Donna's loo break when raindrops descended on us fast and faster by the second.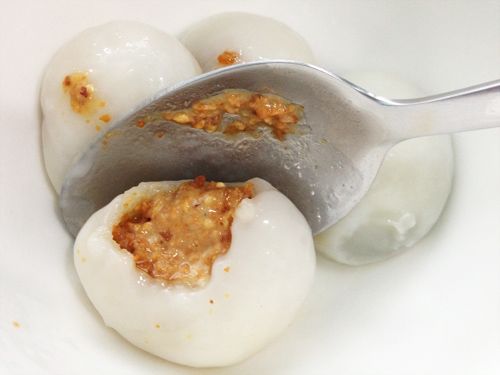 Breakfast food for me typically comprises cereal, milk and a handful of blueberries. That makes up my daily fix of calcium and antioxidants. But it is a cold day and I wanted something warming instead. So here's what I had in the end – tangyuan. It's supermarket frozen stuff, dump them in the pot to boil. Now if only I had some rock sugar and pandan leaves in the kitchen as well, I will be one very happy person slurping the sweet soup in thom and aimee's recipe but alas. :( Still one is content waiting for my happy little frozen dumplings to be cooked.
From the kitchen window, one spies some action in the field below. They play every weekend morning. Did I mention that it is raining today?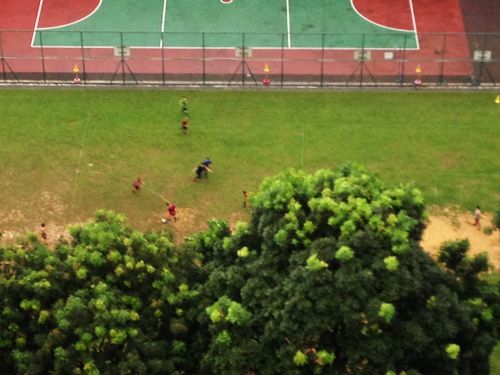 Then the dumplings are done and ready to be served. Mr P and the dog are sleeping in this rainy Sunday.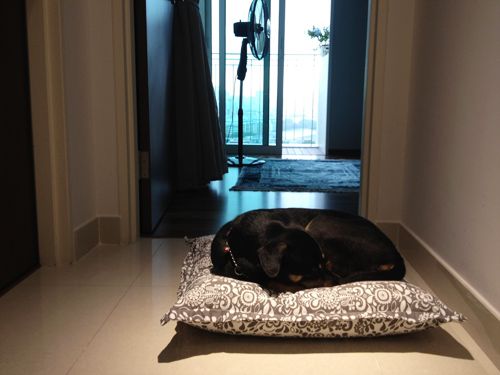 Cultural events occur perhaps once a year but life goes on 365 days a year. Different people do different things that enrich their life every single day, from a simple bowl of food to outdoor activities with like-minded friends. I like that.
Weekly photo challenge goes Cultural this week and Geofoodie's post "Culture is ordinary" summarises it so well in the first two paragraphs.